Description
This reading guide for "The Tell-Tale Heart" by Edgar Allan Poe includes an anticipation guide for students to complete before reading, comprehension/recall questions for during reading, and literary analysis, text-dependent questions for after reading.
Students will analyze:
point of view
unreliable narrator
mood
suspense
motives
author's language
Answer key included as well as an EDITABLE copy for teachers.
You may also like!
The Tell-Tale Heart Digital Escape Room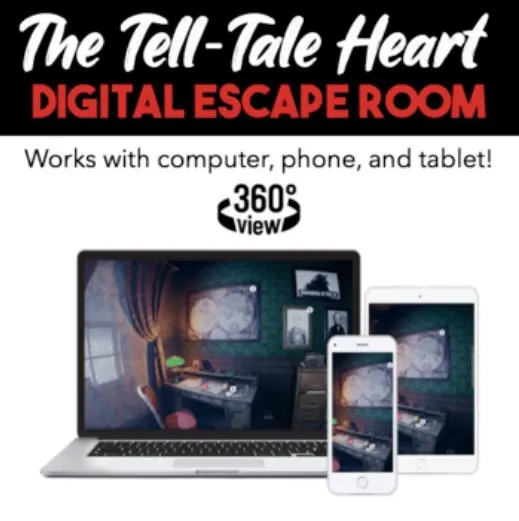 Introduction to Gothic Literature Lesson